Affiliates

For training and Product Development, SORD is partnered with Jason Falla, and Redback One Training
Redback One is a combat training institute offering both core and advanced level instruction for the military, law enforcement and civilian sectors. Their instructors are experienced veterans with a knowledge base that encompasses combat marksmanship; counter terrorist training, executive protection, motorcade and convoy operations, SWAT techniques, K9 tactical deployment and precision rifle shooting. They recognize the need for a progressive curriculum that can sufficiently address the multi-faceted, high-threat environment that today's soldier or law enforcement officer encounters during engagement. They provide a comprehensive approach to training that instills core fundamentals and fortifies students' knowledge of advanced operational techniques. In the interest of addressing specific client needs, they have developed course offerings at several skill levels and work in tandem with existing mission profiles to provide specialized cost-effective training solutions.
For more information regarding Redback One, visit their website at: http://www.redbackone.com

Giselle Falla
Authorized Member and Manager
Phone: (757) 436-2352
Giselle@redbackone.com
Curriculum and Custom Courses:
Jason Falla
Director of Training and Senior Tactics Advisor
Phone: (757) 436-2352
Jason@redbackone.com
Mailing Address
Redback One, LLC
PO Box 1993
Chesapeake, VA 23327
Online Store/Product Inquiries:
____________________________________________________________________________________________________________________________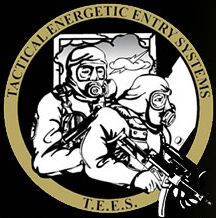 Tactical Energetic Entry Systems (TEES) provides professional Tactical and Breaching training for military, law enforcement, and other government agencies. Our training procedures have been time tested and operationally proven in order to meet the needs of teams that operate in high risk environments. With an emphasis on real-world tactical scenarios and a strong focus on safety, the tactical and breaching training courses taught by T.E.E.S. have proven to be unsurpassed in these fields. Our tactical training instructors are current and former law enforcement and military personnel who have specialized in these skill sets for many years. Our main training facility is located in Byhalia, MS (just outside Memphis, TN) and we have satellite facilities in Ennis, TX and Lincoln, IL.
TEES – TRAINING FOR THE WORST CASE SCENARIO
For more information regarding T.E.E.S, visit their website at http://energeticentry.com
Alan Brosnan
President
Office: (901) 326-5223
Fax: (800) 589-2459
alan@energeticentry.com
Pam Vaughan
Office Administrator - Training Coordinator
Office: (901) 326-5223
Fax: (800) 589-2459
pvaughan@energeticentry.com
Mailing Address:
Tactical Energetic Entry Systems
PO Box 469
Horn Lake, MS 38637